The International Center for Computational Science (ICCS) is an international collaboration to research and deliver state-of-the-art high-performance computing (HPC) hardware and software solutions to broader scientific communities.
The center explores the vast and rapidly changing space of emerging hardware devices, programming models and algorithm techniques to develop effective and optimal tools for enabling scientific discovery and growth.
Located at Lawrence Berkeley National Laboratory and UC Berkeley and close to the heart of technological innovation in California's Silicon Valley, ICCS draws upon local and international expertise from leading research institutions and is building partnerships with industry.
NEWS
Registration is now open for a workshop on "
Manycore and Accelerator-based High-performance Scientific Computing
" to be held Mar. 26-30, 2012, in Beijing, China. Workshop organizers have also issued a call for contributed talks and posters. The deadline for abstract submissions is Feb 25, 2012. 
More »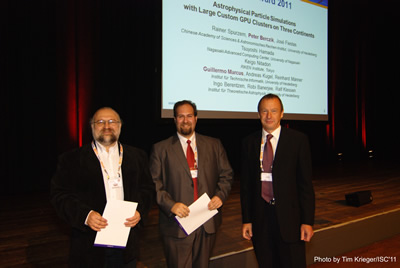 ICCS co-founder Rainer Spurzem, core member Tsuyoshi Hamada and collaborators win the prestigious PRACE award. This is an endorsement of the vision of international collaboration of ICCS. NERSC GPU cluster Dirac amongst others was used for the research. »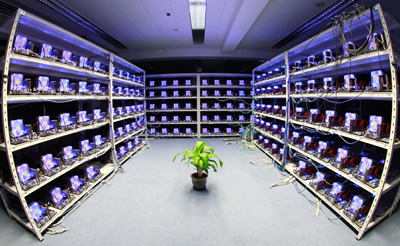 ICCS has a new member from Japan
Nagasaki University under the leadership of Tsuyoshi Hamada becomes the fourth member of the core group of institutions in ICCS. Tsuyoshi Hamada is the associate professor and has won the 2010 Gordon Bell Prize for the second year in a row for his work on N-body simulations.